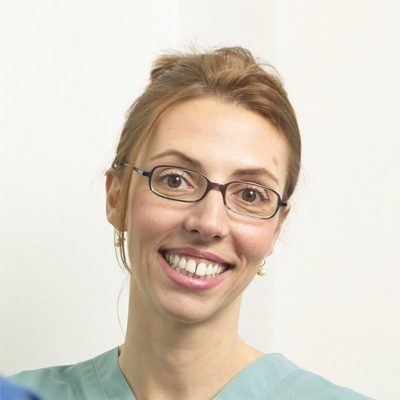 Chiropractor
Amelia Mazgaloff D.C.
Doctor Amelia Mazgaloff is a chiropractor at Chiro-Health, Inc in San Francisco, CA. Originally from Bulgaria, Dr. Mazgaloff relocated to the U.S in 1999 to reunite with her father. In Bulgaria, she received her Master's degree in physical education and kinesiology, the study of human movement. If you are struggling with neck or back pain, headaches or migraines, carpal tunnel, sciatica, or any other health condition please contact us today.
In the United States Dr. Mazgaloff completed her education in X-ray technology and started working for the Hospital for Special Surgery in Manhattan, one of the lead spine orthopedic hospitals in the country. For three years she worked with spine surgeons imaging the surgeries. This is when she realized that she would want to participate in the preventative and rehabilitative aspects of treatment, rather than be an observer of an end result that was mostly not improving the quality of life for the patients.
She moved to the west coast to receive her chiropractic training from Life Chiropractic College West and graduated in 2001. While in school Dr. Mazgaloff focused on several areas of chiropractic. She is most interested in a multidisciplinary approach where massage, chiropractic, physiotherapy, and exercise rehabilitation are combined together to treat the root causes of the patient's condition and alleviate it once and for all.
Based on this philosophy Dr. Mazgaloff established Chiro-Health, Inc in 2004. Since then the doctors at Chiro-Health have been serving the Bay Area community in many ways. They can often be found at sports events, local buildings, and schools, performing ergonomic evaluations, spinal screenings, running gate analysis, and helping to educate the public on how chiropractic can help prevent injuries and improve their lives.
Specialties
Chiropractic
Physiotherapy
Exercise Rehabilitation
Foot Orthotics
Appointment Times
Monday, Wednesday – 8 am – 5 pm
Tuesday, Thursday – 8 am - 2 pm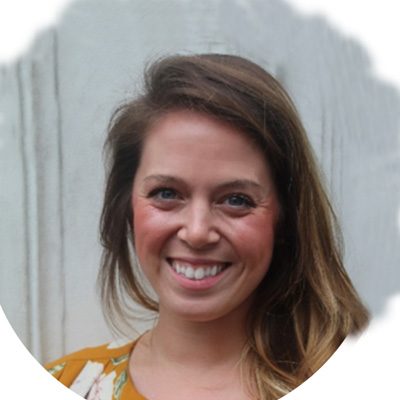 Chiropractor
Amber Latza D.C.
Originally from Saratoga NY, Dr. Latza completed her undergraduate degree at St. Lawrence University where she studied chemistry and obtained her Bachelor of Science, Cum Laude, in 2011.
She went on to study chiropractic at New York Chiropractic College where she graduated with honors and obtained her Doctor of Chiropractic in 2016. While at NYCC, she earned an advanced certificate in Sport Science and Human Performance. She is also Titleist Performance Institute certified to help golfers improve their game.
Dr. Latza puts an emphasis on mobility and functional movement. She has certifications in basic and advanced ConnecTX Instrument Assisted Soft Tissue therapy, NIMMO trigger point therapy, basic and performance Rock Tape kinesiotaping and RockFloss/RockPod mobility and cupping.
Dr. Latza is passionate about working with a variety of patients who are looking to decrease pain, increase performance and live happier, healthier lives.
Specialties
Chiropractic
Physiotherapy
Exercise Rehabilitation
Foot Orthotics
Appointment Times
Tuesday, Thursday 8am - 6pm
Wednesday, Friday 8am - 5pm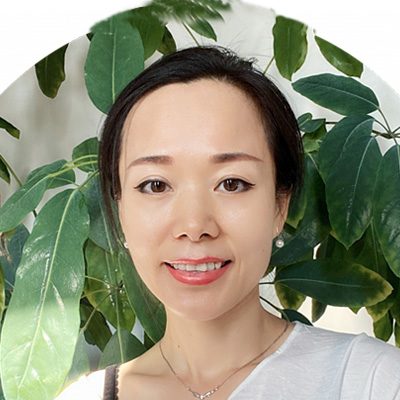 Acupuncturist
Li (Eve) Wang L.Ac.
Eve brings a wealth of knowledge and diversified experience to her Acupuncture practice. She originally trained in China as an Acupuncturist and after coming to the United States she obtained her Master's degree in Traditional Chinese Medicine & Acupuncture license through the state of California.
She began her professional journey as a wellness advocate in 1999. While in China she practiced as a TCM Assistant Physician. Before that she trained and practiced as an Herbal Dietary Therapy Specialist, Massage Therapist, Yoga Instructor, and Esthetician.
She is adept in various techniques, methods, and modalities within Acupuncture, Chinese herbal medicine, and holistic dietary & exercise regimens to address various health conditions. Eve practices whole-system healing. Whether it's pain management to digestive complaints, stress management to weight loss, anti-aging & facial rejuvenation, and more, Eve's evaluation and treatments will leave you confident you're in the right hands.
Specialties
Acupuncture for Pain Management
Acupuncture for Digestive Conditions
IBS
Bloating
Abdominal pain
Ulcerative colitis
Acid Reflux
Acupuncture for Infertility
Facial Acupuncture, Anti-aging, and rejuvenation
Appointment Times
Monday, Wednesday, and Friday- 10 am - 5 pm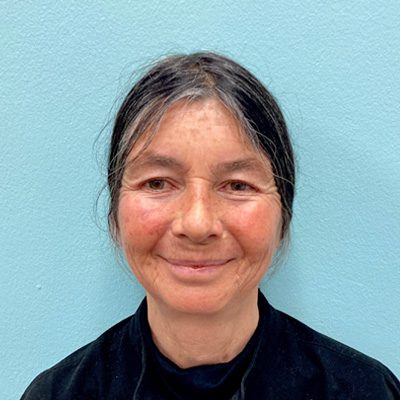 Massage Therapist & Acupuncturist
Catherine Power C.M.T., L.Ac.
Catherine has been a Certified Massage Therapist and a Doctor of Acupuncture and Oriental Medicine for the past 22 years.  
She has wealth of experience treating sports injuries, repetitive stress problems, and pain management through acupressure, massage, and acupuncture. Catherine believes that massage is a great modality to manage pain, increase flexibility, increase mindfulness, and promote a healthy lifestyle. Massage goes well with chiropractic treatment and acupuncture since muscle tightness and adhesions can be contributing factors in spinal/joint misalignments and chronic pain. The techniques she is most proficient in are Swedish massage, craniosacral therapy, sports, trigger point, prenatal, reiki, oncology, therapeutic massage, and reflexology.
We are absolutely sure you are in good hands.
Appointment times
Thursday 10 - 7 pm
Massage Therapist
Nongnaphat (Pat) Yuanlae C.M.T.
Pat is a California Certified Massage Therapist. She loves to share her passion for healing as a multi-faceted tool to treat the body.
With massage therapy, Pat demonstrates caring through touch that combines skill with an open heart. Pat uses massage modalities to include Swedish, Deep Tissue, Trigger point massage, PNF stretching and mobilization, Myofascial release, lymphatic massage, prenatal massage, and sports massage. The massage sessions with Pat are focused on resolving fascial restrictions and muscle imbalances, improving mobility, and decreasing pain. Pat has also completed 500-hour Advanced Yoga Teacher Training.
Appointment Times
Tuesday: 10 am - 7 pm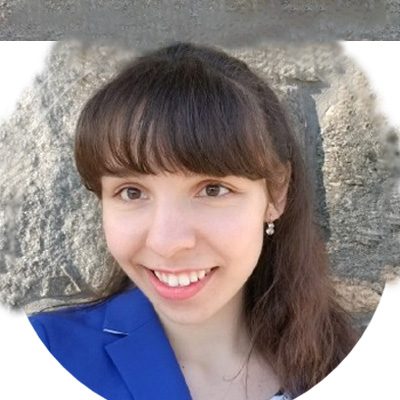 Marketing and Research
Anthea Vishegonov
Anthea is originally from New Jersey and attends Fordham University's Gabelli School of Business in NYC. She is set to graduate in the spring of 2022 with a bachelor's degree in Business Administration and a concentration in Marketing.
She has taken courses such as Consumer Behavior, Business Communication, and Marketing Principles to advance her knowledge of how to communicate with consumers and deliver value most effectively. Anthea looks forward to developing and expanding Chiro-Health's online presence and is focused on facilitating connections between the business, its current patients, and prospective chiropractic patients.
OFFICE HOURS
---
Monday
8:00am - 5:00pm
---
Tuesday
8:00am - 6:30pm
---
Wednesday
8:00am - 5:00pm
---
Thursday
8:00am - 6:30pm
---
Friday
8:00am - 5:00pm
---
Saturday & Sunday
Closed